Event Organized
A Dance Showcase & Exhibition in support of Chi Heng Foundation

Date
Saturday, 1 March 2008

Time
4pm – 6pm

Venue
Olympian City 2, Central Atrium

For more information please contact:
+852 25170564 or info@chihengfoundation.com

See Event Poster


Organizer



Chi Heng Foundation

Chi Heng Foundation is a registered non-profit making and charitable organization. It aims at creating a harmonious, equal, and healthy society by funding and operating projects in education and care for children and adults impacted by AIDS, AIDS prevention and anti-discrimination. Their "Spirit of Education Project" supports children orphaned by parents afflicted with AIDS in Mainland China by providing them with proper and a well deserved education.


Co-Organizer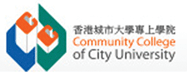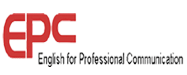 Community College of City University of HK

We are a group of Final Year Students of Associate of Arts in English for Professional Communication at City University of Hong Kong. City University of
Hong Kong is a well-established university with over 80,000 graduates since it
was first founded in 1984. The aim of the University is proactive in reaching out to society and the world. It has built up strong links with local and overseas universities and organizations to develop collaboration in teaching and research. City University feels the pulse of society and is quick to respond to its needs.
Our aim of working closely with CHF on this project working is to effectively share our mission to serve the community by helping children – the next generation who will shape the future of the world. We hope that through this publicity campaign, students will be educated more on the mission and aims of Chi Heng Foundation and informed on how they can provide their help towards the AIDS-impacted orphans in mainland China. This long-term aim will hopefully give local students a chance to help underprivileged young orphaned students and cultivate a generation of charity volunteers among youth in Hong Kong.