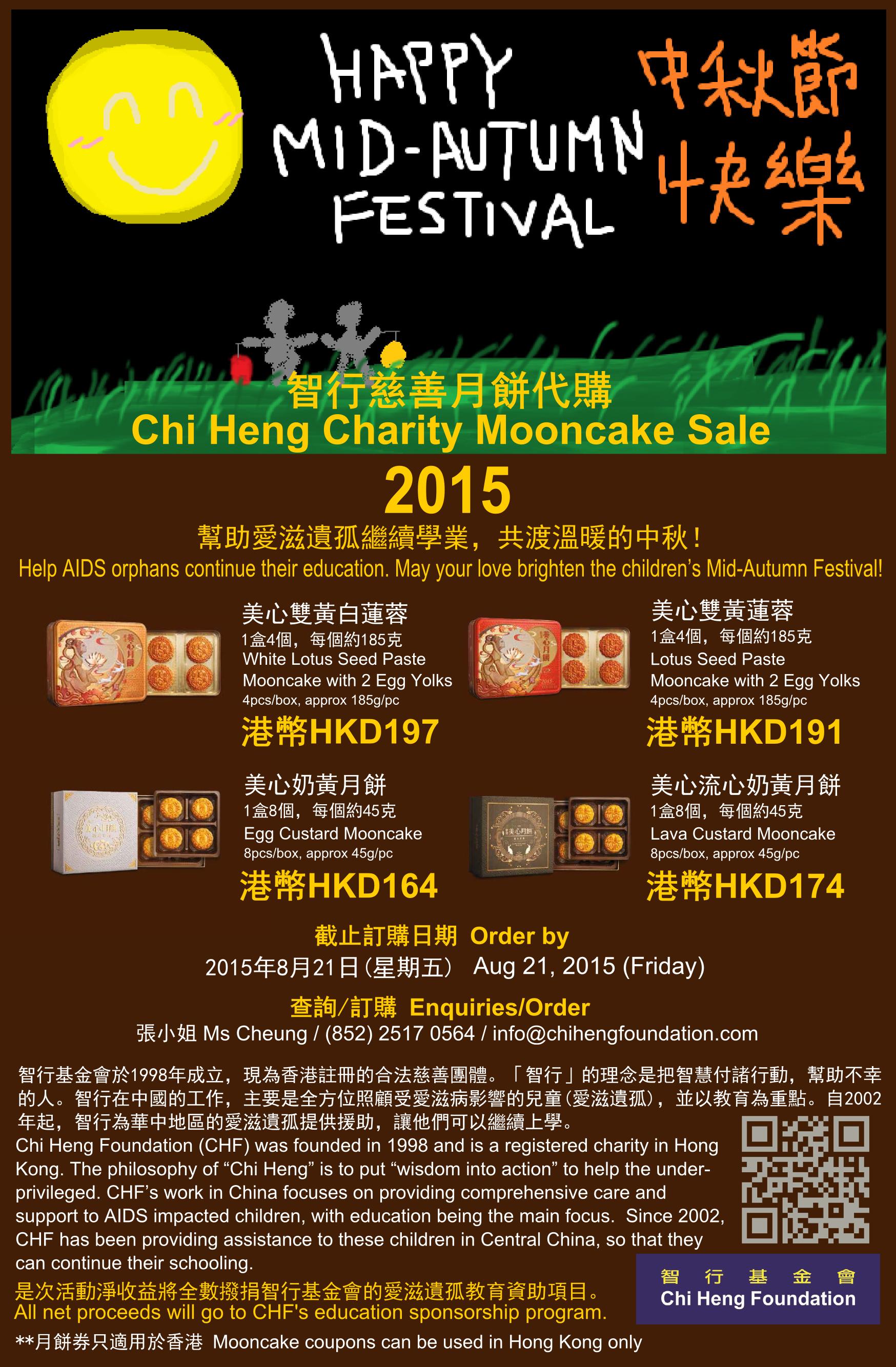 Chi Heng Charity Mooncake Sale 2015



With the joyous Mid-Autumn Festival fast approaching, it is a great opportunity to extend your generosity to AIDS-impacted children in mainland China. Here comes Chi Heng's annual Charity Mooncake Sale to extend your love to the underprivileged children while making the Festival more meaningful for you and your family.

This year's charity sale presents 4 selections of Maxim's Mooncakes. All net proceeds will go to our education sponsorship program.
To encourage your participation, the supporter with the highest purchase (in terms of numbers of mooncake coupons) will receive 8 Maxim's wedding cake coupons, the 2nd will receive 5 and the 3rd highest will receive 2.
May your love and blessings brighten the children's Mid-Autumn Festival!
The activity is ended. Thanks for your generous support!
For enquiries, please contact Ms. Cherry Cheung at +852 2517 0564 or email to info@chihengfoundation.com.

Special Acknowledgement: Maxim's Caterers Ltd, Hong Kong Maxim's Group