Young and Wonderful Dream
These beautiful bags - made from 100% cotton - are manufactured by women impacted by HIV in rural China. By purchasing these bags, you are giving these women an income, supporting the education of their children, and empowering communities stricken by HIV/AIDS and poverty.

Small: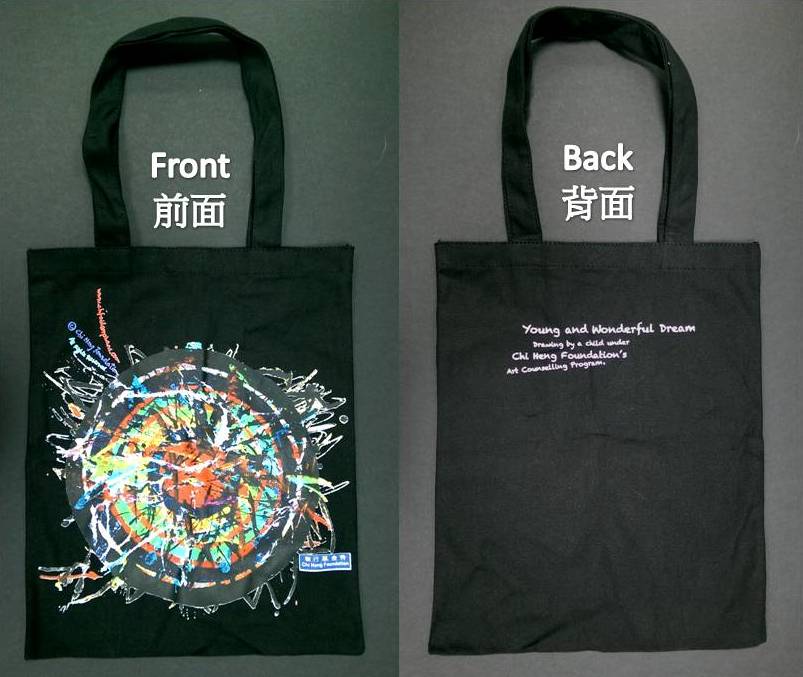 Large: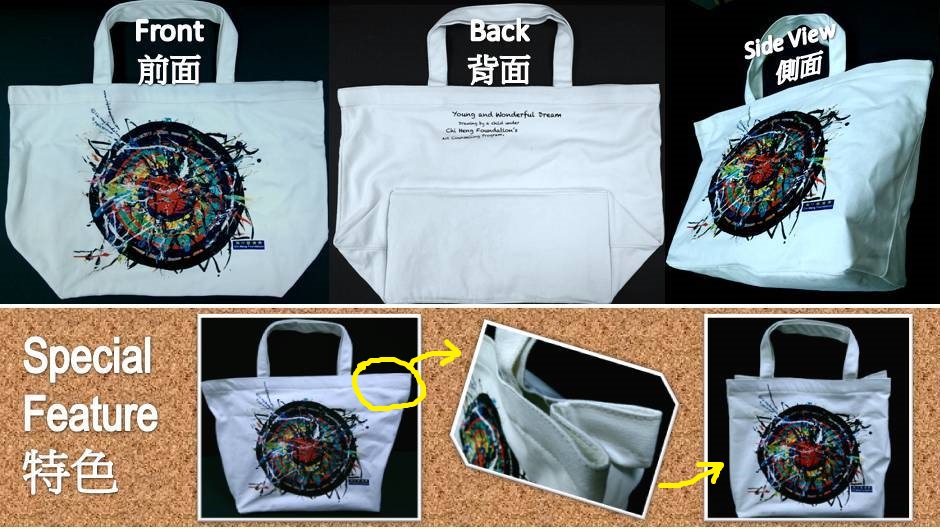 Drawing by AIDS Orphans under Chi Heng Foundation's Art Counseling Program -

"Young and Wonderful Dream" - we are a young generation full of enthusiasm and amazing dreams. Lets sail to make our dreams come true!
Order Information
1. Bag Size: approximately 31.5cm x 38.5cm (L x H) - Small / 51cm x16cm x33cm (L xW xH) - Large
2. Charity Sale Price :
o Retail: $90/pc - Small / $150/pc - Large
o For Bulk Orders (with customized company logos) : please contact us for more details
3. Delivery:
o Pick up at our at office in Hong Kong.
o Free Delivery ONLY for bulk orders to major commercial districts in Hong KongOther delivery arrangements can be made on request at quoted cost.