Chi Heng Mooncake Charity Sale
Mid Autumn Festival is right around the corner. This fall, as we gather together with family to celebrate, why not share the joy with the AIDS-impacted children in China? Chi Heng Foundation is committed to helping these children. Let's send these children hope and love through Chi Heng's annual mooncake charity sale. The net proceeds will go to Chi Heng's education program in China. Your blessings and wishes will make this a special occasion!
This year, Chi Heng's Mooncake Charity Sale is co-worked with Maxim's. The supporter who buys the most will receive 8 cake vouchers to Maxim's, the second most will receive 5 and the third will receive 2. In addition, be one of the first ten supporters to purchase more than 10 boxes of mooncake (per single order) and get a complimentary Funny Animal Eco-bag as an appreciation.

ORDER BY: August 26, 2013
Click HERE to download the order form
For inquiries, please email to info@chihengfoundation.com or call 852-2517 0564.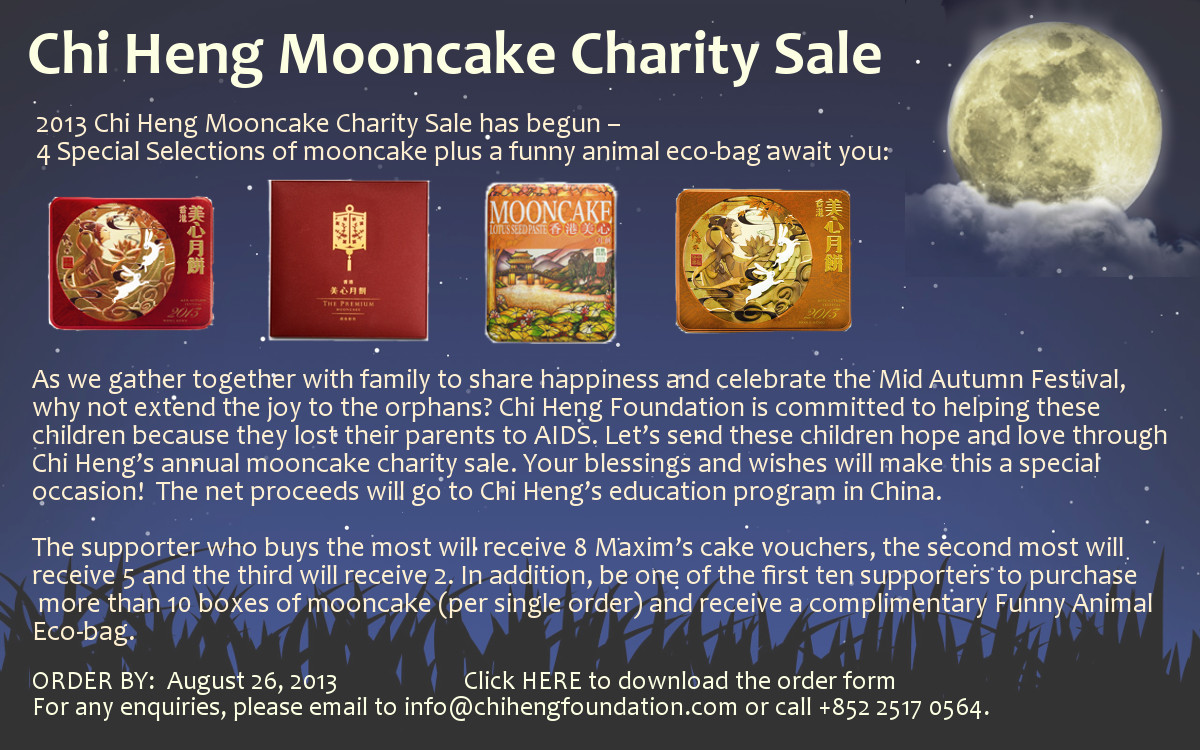 Acknowledgement: Maxim's Caterers Ltd, Hong Kong Maxim's Group